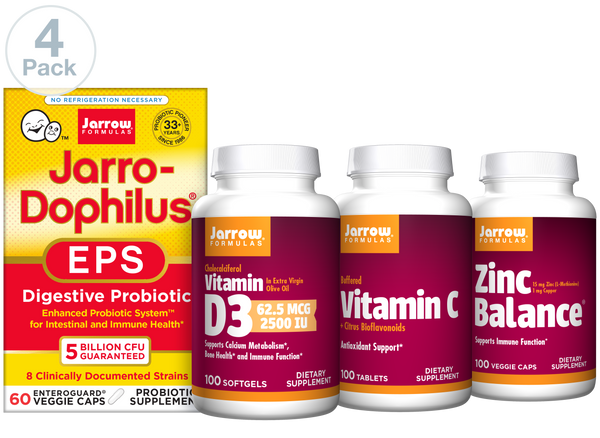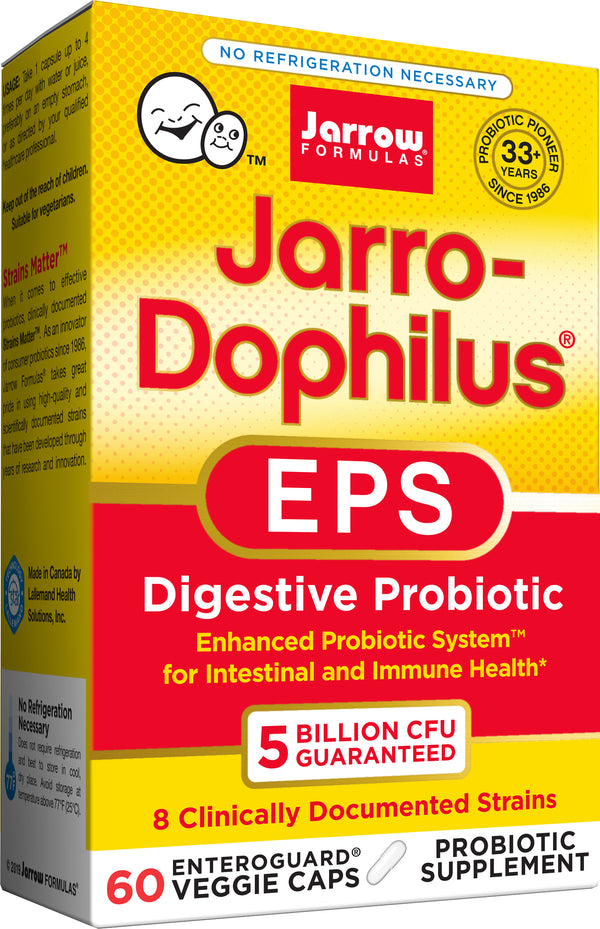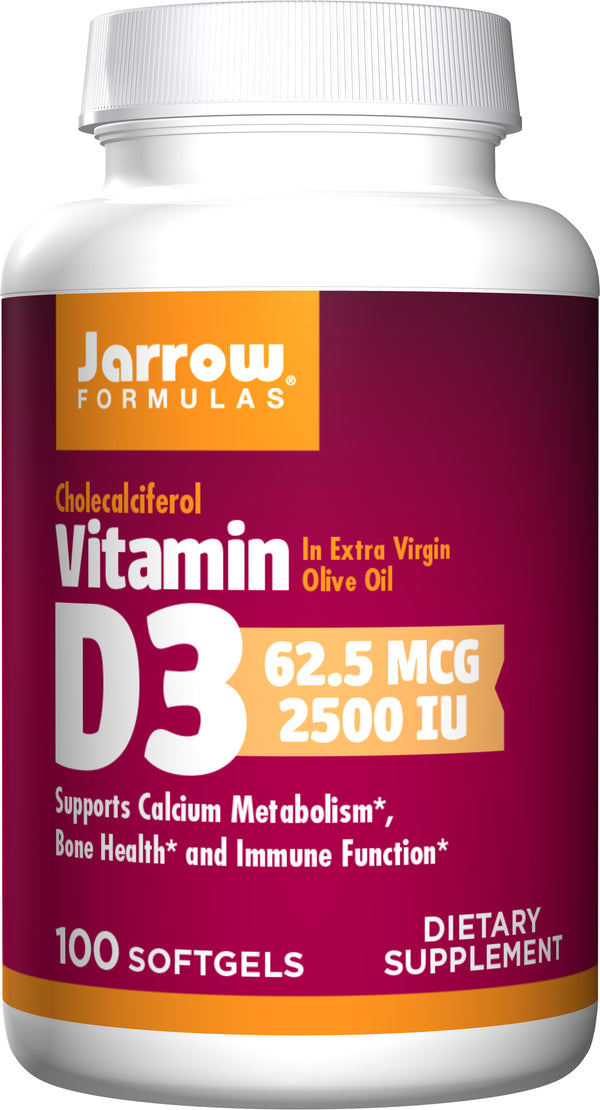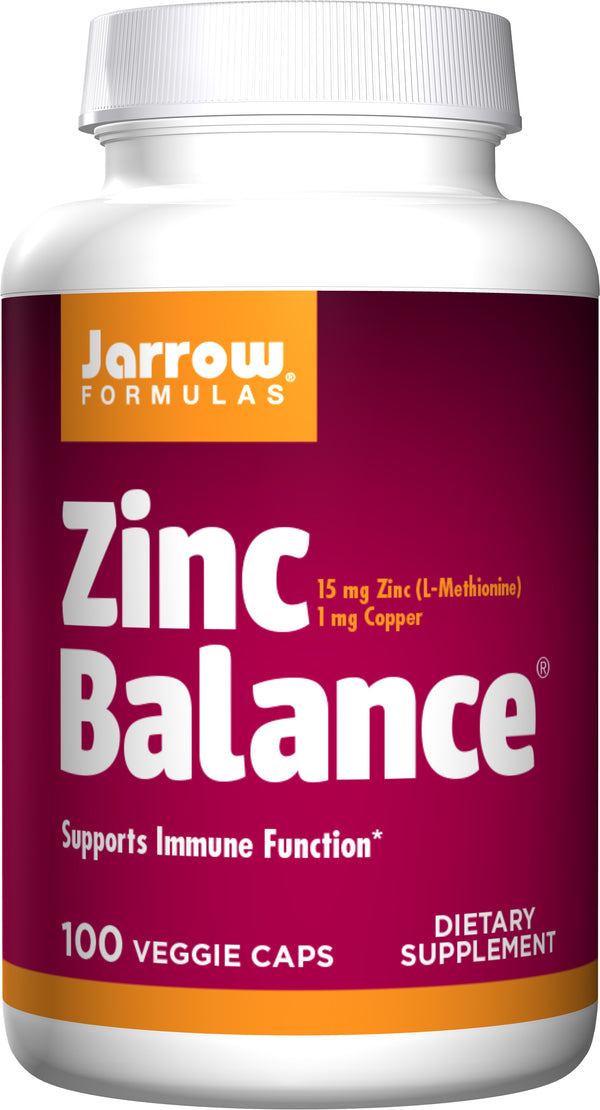 SUPPLEMENT FACTS

Serving Size: 1 Capsule
Proprietary Probiotic Blend
Lacticaseibacillus rhamnosus R0011 †
Lactobacillus helveticus R0052 †
Pediococcus acidilactici R1001 †
Lacticaseibacillus casei R0215 †
Bifidobacterium longum BB536 †
Lactiplantibacillus plantarum R1012 †
Bifidobacterium breve R0070 †
Lactococcus lactis subsp. lactis R1058 †
Potato starch, vegetarian capsule (hydroxypropylmethylcellulose, water, aqueous-based enteric coating), magnesium stearate (vegetable source) and vitamin C (antioxidant).

Contains: Milk and soy (in trace amounts).

No wheat, gluten, egg, fish/shellfish, or peanuts/tree nuts.

Made in Canada by Lallemand Health Solutions, Inc.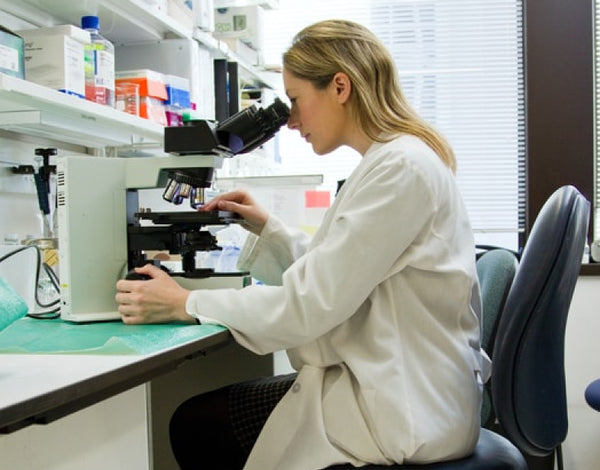 Superior Science
Our staff of scientists leverage expertise from researchers and institutions worldwide who study products and ingredients, and how they work with your body. By supporting scientific research and funding studies, Jarrow Formulas® maintains superior science as the guiding principle in all it does.
Smarter Formulas
Our formulations are carefully crafted and informed by strong scientific research. Jarrow Formulas' products therefore have the potential to support and promote optimal health.
Quality Ingredients
Our customers can be assured of both purity and potency in every Jarrow Formulas product. We evaluate the purity, strength and composition of all ingredients and only work with raw material suppliers that follow the same Current Good Manufacturing Practices (cGMP) we do.
Our Science
Immunity Bundle pairs well with: