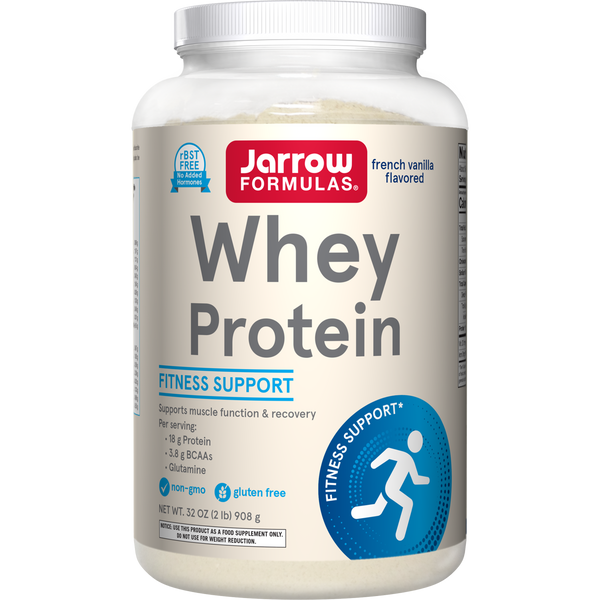 32 oz (908 g) Powder / 1 Month Supply
Jarrow Formulas® Whey Protein is a protein concentrate of whey from cows not treated with growth hormone (rBST), and is ultrafiltered to be low in fat and provide less than 1 g of lactose per serving.

Whey Protein is a source of Branched Chain Amino Acids (BCAAs) (Isoleucine, Leucine, and Valine) Each scoop of Jarrow Formulas® Whey Protein provides approximately 3 8 g of BCAAs, yielding—on a per gram basis—one of the best sources of BCAAs available
Jarrow Formulas® Whey Protein supplies essential amino acids (≥ 8.5 g per serving), ranking it with egg as one of the highest quality protein sources available
Jarrow Formulas® Whey Protein Advantages
No Added Hormones.

No synthetic dyes, artificial flavors or sweeteners.

Provides 3.8 g (3,800 mg) of

B

ranched

C

hain

A

mino

A

cids (BCAAs) per serving.



Serving Size: 1 level scoop (25g)
Servings Per Container: About 36
* The % Daily Value (DV) tells you how much a nutrient in a serving of food contributes to a daily diet. 2,000 calories a day is used for general nutrition advice.
Ingredients: Whey protein concentrate, natural flavors, guar gum, sunflower and/or canola lecithin and monk fruit extract.

Contains: Milk.

No artificial flavors or sweeteners.

This product is not a complete nutrient source. Packaged by weight, not by volume.
About Whey Protein French Vanilla

Supports Muscle Function & Recovery*
Free from rBST
No Artificial Sweeteners or Additives
3.7 grams BCAAs Per Serving
Reduced Fat & Lactose Content
Offered in French Vanilla, Chocolate and Unflavored
Suggested Use

Mix 1 leveled scoop of Jarrow Formulas® Whey Protein with 4 to 6 oz. of cold water, soy milk, juice or your favorite beverage. For a protein smoothie, blend with crushed ice and add juice or fruit to taste. May also be used with cereals, yogurt or pancakes to increase the protein in the diet.

Keep out of reach of children.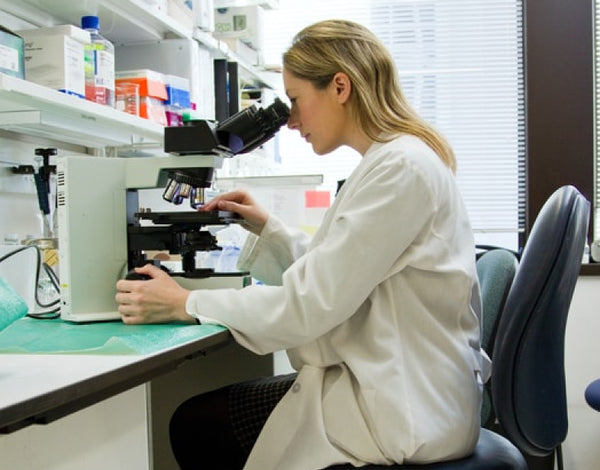 Superior Science
Our staff of scientists leverage expertise from researchers and institutions worldwide who study products and ingredients, and how they work with your body. By supporting scientific research and funding studies, Jarrow Formulas® maintains superior science as the guiding principle in all it does.
Smarter Formulas
Our formulations are carefully crafted and informed by strong scientific research. Jarrow Formulas' products therefore have the potential to support and promote optimal health.
Quality Ingredients
Our customers can be assured of both purity and potency in every Jarrow Formulas product. We evaluate the purity, strength and composition of all ingredients and only work with raw material suppliers that follow the same Current Good Manufacturing Practices (cGMP) we do.
Our Science
Other Products You May Like: