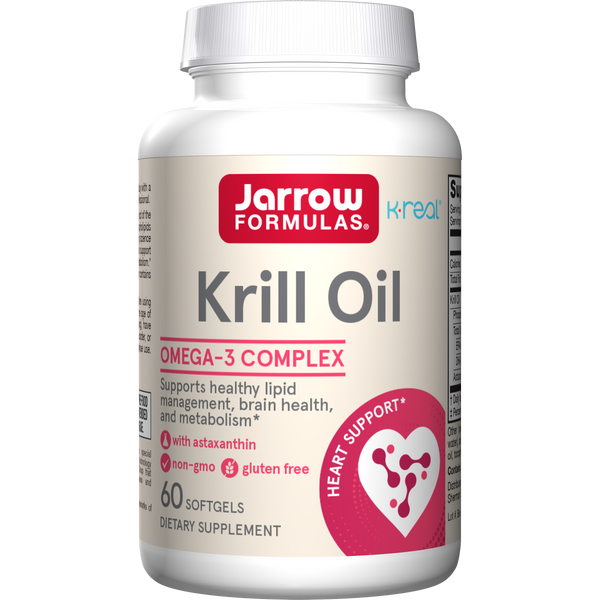 1200 (600 per softgel) mg / 60-120 Softgels / 1-2 Months Supply
Krill Oil is a low temperature extract of the Antarctic krill (Euphausia superba) that provides phospholipids containing Omega-3 PUFAs (EPA and DHA). Emerging science demonstrates some evidence of krill oil's potential to support healthy lipid management, brain nutrition, and metabolism.* Our unique formula features K-REAL® krill oil which contains the natural antioxidant, astaxanthin.*
Serving Size: 2 Softgels
Phospholipid - Omega-3 Complex
Total Omega-3 Fatty Acids
EPA (Eicosapentaenoic Acid)
DHA (Docosahexaenoic Acid)
† Daily Value (DV) not established.
‡ Percent Daily Values (DV) are based on a 2,000 calorie diet.

Other Ingredients: Softgel (bovine gelatin, glycerin, water), antioxidant blend (rosemary extract, sunflower oil, tocopherols, ascorbyl palmitate).

Contains: Crustacean Shellfish (krill).

Kreal™ and MSO™ are trademarks of the Aker Group.

MSO™ is a special manufacturing technology by the Aker Group that ensures freshness and potency.

Store in a cool, dry place.
About Krill Oil

Phospholipid-Omega-3 Complex with Astaxanthin
Some Evidence of Nutrient Support for Lipid Management, Brain Function and Metabolism*
Multi Stage Oil Extraction Process (MSO®), Which Assures a Superior, High Quality, Natural Triglyceride Form of Omega-3s
The MSO® Process Substantially Reduces Trimethylamine (TMA), Which Means Far Less "Fishy Odor" or Aftertaste
Triglyceride Form EPA, DHA and Phospholipid-Bound EPA/DHA Have Been Shown to Be Better Absorbed
Non-GMO and Gluten Free
Suggested Use

Adults take 2 softgels once a day with a meal or as directed by your qualified healthcare professional.

WARNING: Consult a healthcare professional before using this product if you are pregnant, nursing, under the age of 18, are taking medication (especially blood thinning), have a medical condition (seafood allergies, bleeding disorder, or facing surgery); if adverse reactions occur, discontinue use.

Keep out of the reach of children.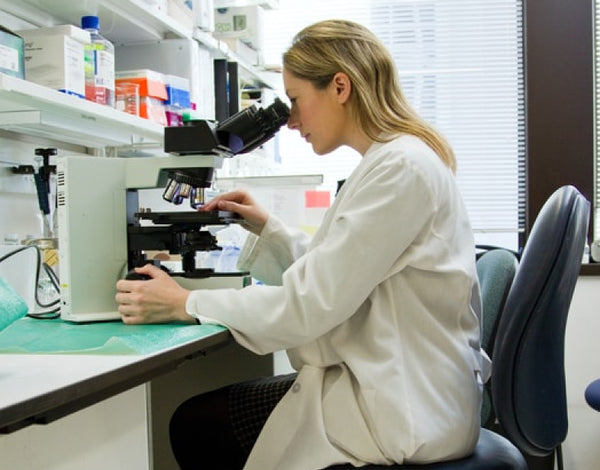 Superior Science
Our staff of scientists leverage expertise from researchers and institutions worldwide who study products and ingredients, and how they work with your body. By supporting scientific research and funding studies, Jarrow Formulas® maintains superior science as the guiding principle in all it does.
Smarter Formulas
Our formulations are carefully crafted and informed by strong scientific research. Jarrow Formulas' products therefore have the potential to support and promote optimal health.
Quality Ingredients
Our customers can be assured of both purity and potency in every Jarrow Formulas product. We evaluate the purity, strength and composition of all ingredients and only work with raw material suppliers that follow the same Current Good Manufacturing Practices (cGMP) we do.
Our Science
Other Products You May Like: