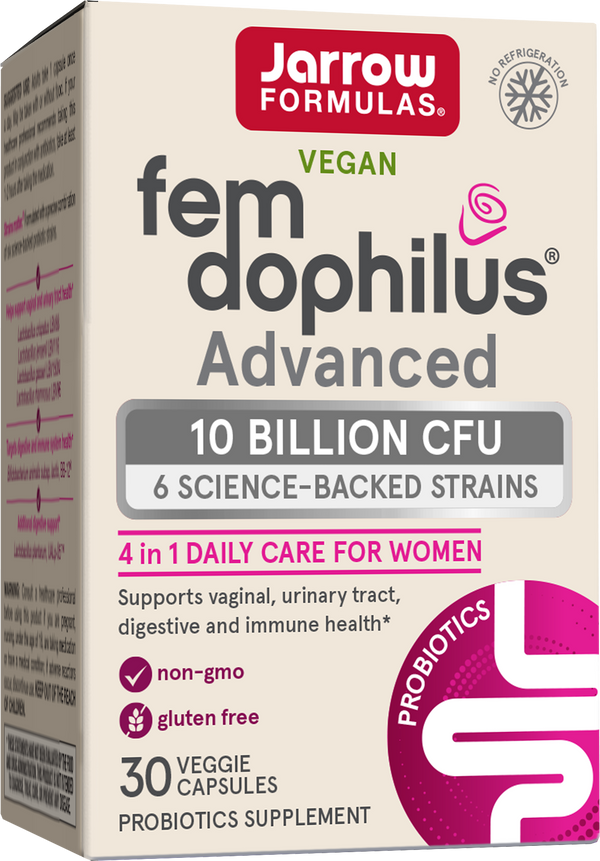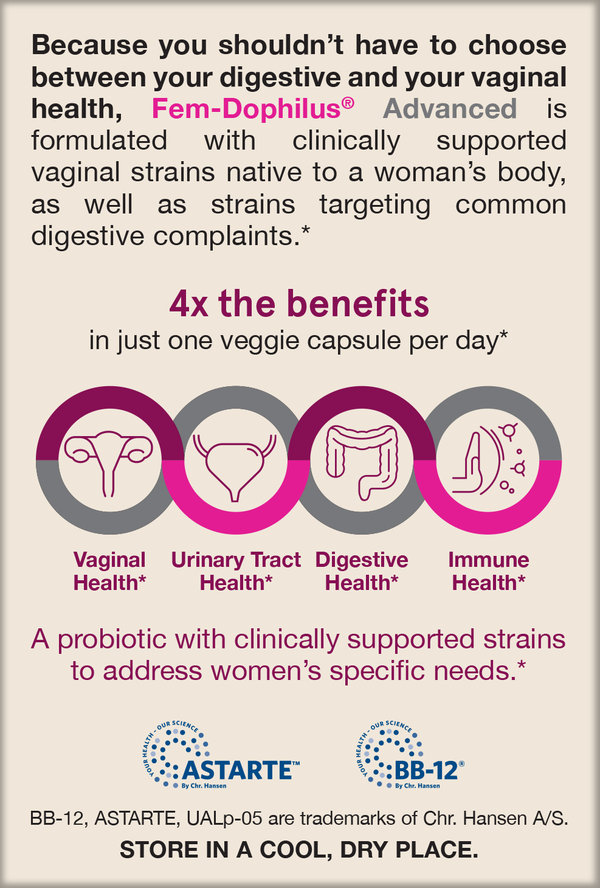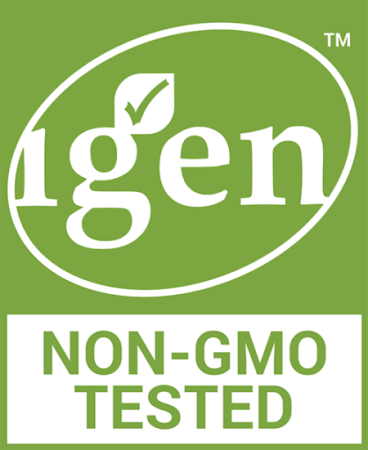 10 Billion CFU / 30 Veggie Caps / 1 Month Supply
Fem-Dophilus® Advanced provides 4-in-1 daily care for women. It features four of the most prevalent vaginal Lactobacillus species that have been clinically shown to be effective to help restore healthy vaginal flora.* Combined with strains targeting common digestive complaints to deliver 4-in-1 benefits - helps to support vaginal, urinary tract, digestive and immune health in just one veggie capsule per day.* Available in refrigerated or shelf stable formats.
Serving Size: 1 Capsule
Proprietary Probiotic Blend
Lactobacillus crispatus LBV88
Lactobacillus gasseri LBV150N
Lactobacillus plantarum, UALp-05™
Lactobacillus rhamnosus LBV96
Lactobacillus jensenii LBV116
Bifidobacterium lactis, BB-12®
Percent Daily Values are based on a 2,000 calorie diet.
† Daily Value (DV) not established.
Other Ingredients: Microcrystalline cellulose, capsule (hydroxypropyl-methylcellulose, water), magnesium stearate (vegetable source), silicon dioxide and maltodextrin.

Free of major allergens.

Suitable for vegetarians/vegans.

§ Minimum 10 billion viable cells at time of consumption, under recommended storage conditions and within Best Used Before date.

BB-12, ASTARTE, UALp-05 are trademarks of Chr. Hansen A/S.

Store in a cool, dry place.

About Fem-Dophilus® Advanced - 10 Billion CFU (Shelf Stable)

4x the Benefits – Helps to Support Vaginal, Urinary Tract, Digestive and Immune Health in Just One Veggie Capsule per Day*
Helps Restore Healthy Vaginal Flora and Supports Urinary Tract Health*
Lactobacilli species, such as those in the ASTARTE®, have been shown to help lower vaginal pH*
Promotes Digestive Health and Supports Regularity*
Helps with Occasional Abdominal Discomfort*
Supports a Healthy Immune System Response*
Packaged in a Desiccant-Lined Bottle to Ensure Your Probiotics Arrive Alive and Stay Alive
Shelf-Stable
Suggested Use

Adults take 1 capsule once a day. May be taken with or without food. If your healthcare professional recommends taking this product in conjunction with antibiotics, take at least 1-2 hours after taking the medication.

NOTE: Consult a healthcare professional before using this product if you are pregnant, nursing, under the age of 18, are taking medication or have a medical condition; if adverse reactions occur, discontinue use.

Keep out of the reach of children.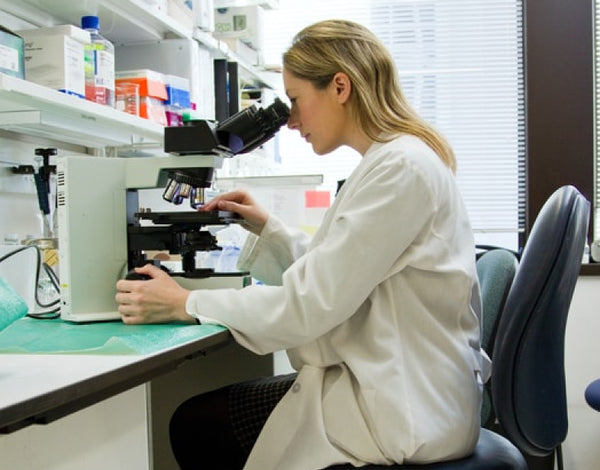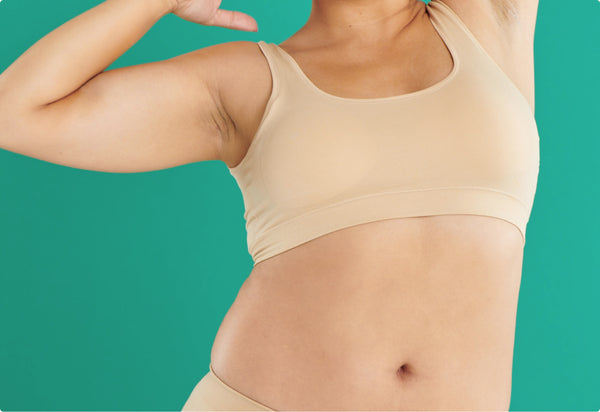 Did you know?
Did you know your gut and vagina need totally different probiotic strains?
Did you know you can support urinary tract health with a probiotic?
Did you know you can support healthy yeast levels by taking a probiotic made for women?
Did you know you can support healthy yeast levels by taking a probiotic?
Did you know a women's probiotic can help manage healthy yeast levels?
Did you know you can help manage healthy yeast levels with a women's probiotic? Superior Science
Our staff of scientists leverage expertise from researchers and institutions worldwide who study products and ingredients, and how they work with your body. By supporting scientific research and funding studies, Jarrow Formulas® maintains superior science as the guiding principle in all it does.
Smarter Formulas
Our formulations are carefully crafted and informed by strong scientific research. Jarrow Formulas' products therefore have the potential to support and promote optimal health.
Quality Ingredients
Our customers can be assured of both purity and potency in every Jarrow Formulas product. We evaluate the purity, strength and composition of all ingredients and only work with raw material suppliers that follow the same Current Good Manufacturing Practices (cGMP) we do.
Our Science
Other Products You May Like: