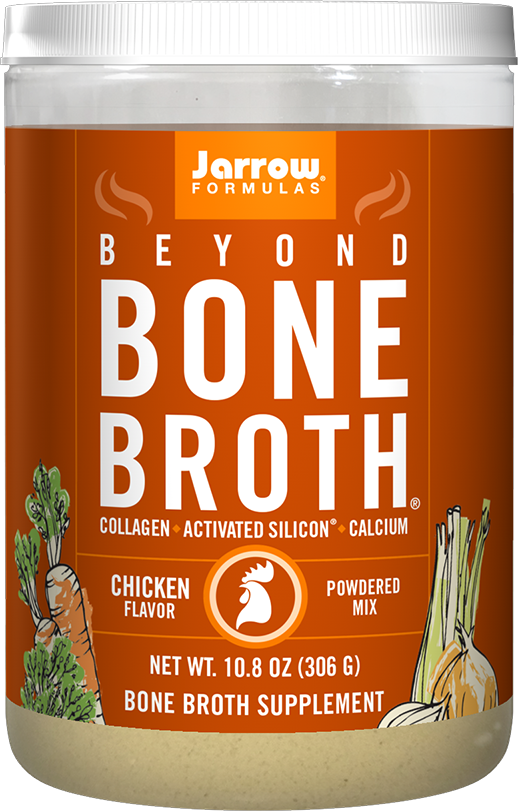 10.8 oz (306 g) Powder / 0.5 Months Supply
Beyond Bone Broth® supplies bioactive Type I and Type II collagen peptides, cartilage chondroitin sulfate, calcium and related components from Microcrystalline Hydroxyapatite, marine minerals, and JarroSil® Activated Silicon®.
Beyond Bone Broth® supports nutritional well-being, providing a nutritional supplement that goes beyond conventional store-bought broths.*
Serving Size: 1 Heaping Scoop (18 g)
Servings Per Container: About 17
Calcium (from Microcrystalline Hydroxyapatite, Sea Algae Mineral Complex and Calf Bone Marrow)
Silicon (Molecular Clusters of Stabilized Silicic Acid)
† Percent Daily Values (DV) are based on a 2,000 calorie diet.
†† Daily Value (DV) not established.
Other Ingredients: Natural chicken broth, coconut milk, tapioca dextrin, maltodextrin, natural flavors, medium chain triglycerides (from palm oil), organic carrot powder, organic celery powder, organic onion powder, organic parsley powder, black pepper and garlic powder.

Contains: Tree nuts (coconut).

No wheat, gluten, soybeans, dairy, egg, fish/shellfish, or peanuts.

Packaged by weight, not by volume.

No artificial flavors or sweeteners.

Contains no hormones or antibiotics.

Store in a cool, dry place.

JarroSil® is protected under U.S. Patent # 8,563,072 B2.
About Beyond Bone Broth® Chicken

A Nutritional Take on Traditional Broth Recipes
Beef & Chicken Components Contain No Hormones or Antibiotics
No Artificial Flavors or Sweeteners
Contains Activated Silicon®
WARNING: This product can expose you to chemicals including lead, which is known to the State of California to cause cancer and birth defects or other reproductive harm. For more information go to www.P65Warnings.ca.gov.
Suggested Use

Mix 1 heaping scoop with 4 to 6 oz. of hot water.

Keep out of reach of children.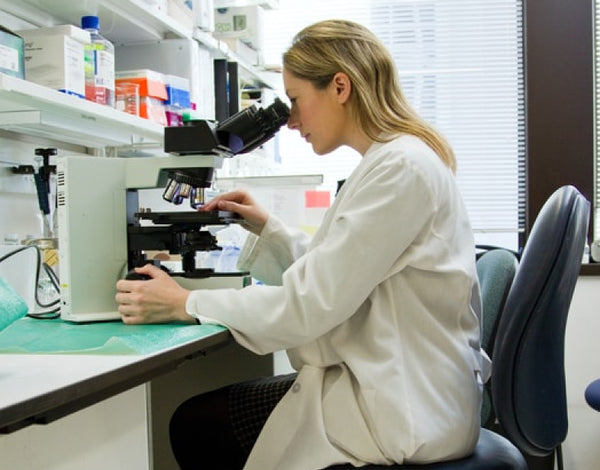 Superior Science
Our staff of scientists leverage expertise from researchers and institutions worldwide who study products and ingredients, and how they work with your body. By supporting scientific research and funding studies, Jarrow Formulas® maintains superior science as the guiding principle in all it does.
Smarter Formulas
Our formulations are carefully crafted and informed by strong scientific research. Jarrow Formulas' products therefore have the potential to support and promote optimal health.
Quality Ingredients
Our customers can be assured of both purity and potency in every Jarrow Formulas product. We evaluate the purity, strength and composition of all ingredients and only work with raw material suppliers that follow the same Current Good Manufacturing Practices (cGMP) we do.
Our Science
Other Products You May Like: