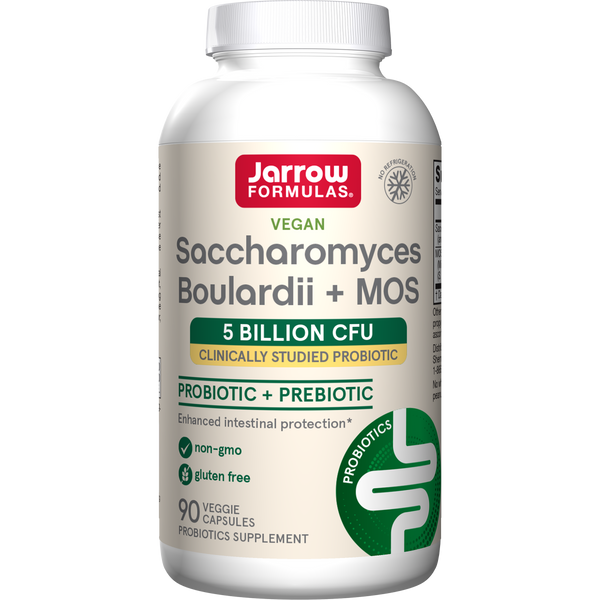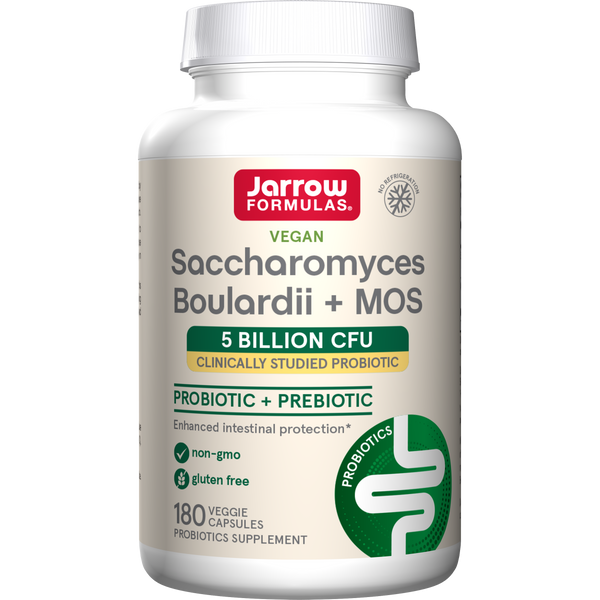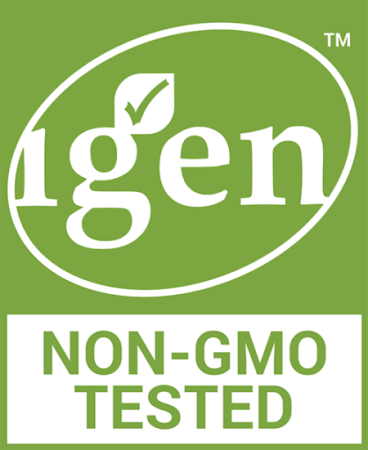 5 Billion CFU / 90-180 Veggie Capsules / 3-6 Months Supply
Saccharomyces Boulardii is a probiotic yeast clinically shown to benefit individuals in  greater need for intestinal support, such as those who travel.* MOS is a prebiotic that feeds the beneficial bacteria in the gut.*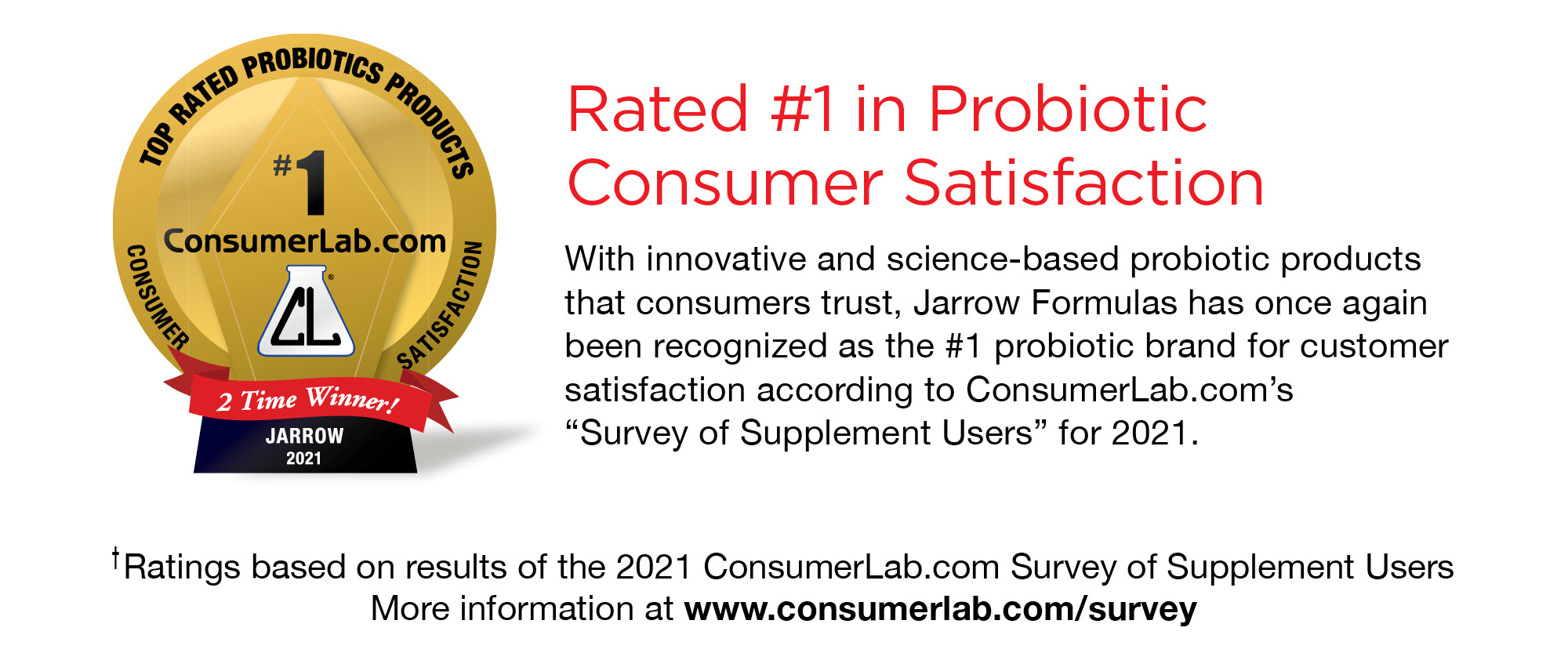 Serving Size: 1 Capsule
Saccharomyces boulardii (an S. cerevisiae strain)
MOS Yeast Fraction (Min. 35% Manno-oligosaccharides [MOS]) (S. cerevisiae)
† Daily Value (DV) not established.
Other Ingredients: Tapioca starch, capsule (hydroxy-propylmethylcellulose, water), silicon dioxide and ascorbic acid (antioxidant).

No wheat, gluten, soybeans, dairy, egg, fish/shellfish, peanuts/tree nuts or sesame.

NOTE: Capsule fill content may change, due to raw material particle size. However, potency remains the same.

Minimum 5 billion viable cells at time of consumption, under recommended storage conditions and within Best Used Before date.

Store in a cool, dry place.
About Saccharomyces Boulardii + MOS

Enhanced Intestinal Protection*
A Probiotic Yeast that Supports the Growth of Beneficial Bacteria in the Intestinal Tract*
Probiotic Yeast + MOS (Prebiotic) Vegetarian Capsules
5 Billion CFU Per Capsule
Room-Temperature Stable
Vegan, Non-GMO, Gluten Free
Suggested Use

Adults take 1 capsule once a day with water, or as directed by your qualified healthcare professional. May be taken with food or on an empty stomach.

WARNING: Consult a healthcare professional before using this product if you are pregnant, nursing, under the age of 18, are taking medication or have a medical condition (immune compromised system); if adverse reactions occur, discontinue use.

Keep out of the reach of children.

No refrigeration necessary. Does not require refrigeration and can be stored at room temperature in a cool, dry place. Avoid storage at temperature above 77°F (25°C). Refrigeration, however extends shelf life.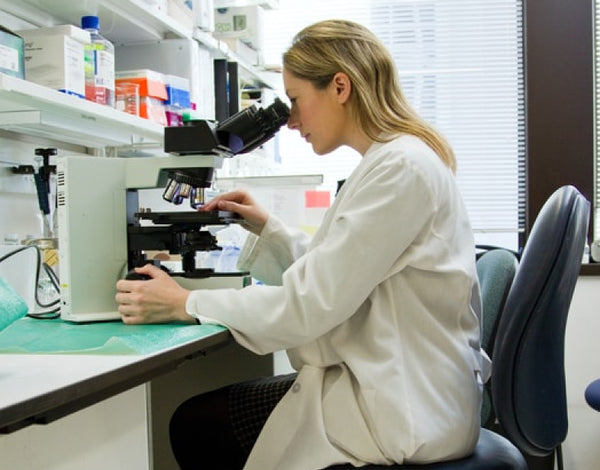 Superior Science
Our staff of scientists leverage expertise from researchers and institutions worldwide who study products and ingredients, and how they work with your body. By supporting scientific research and funding studies, Jarrow Formulas® maintains superior science as the guiding principle in all it does.
Smarter Formulas
Our formulations are carefully crafted and informed by strong scientific research. Jarrow Formulas' products therefore have the potential to support and promote optimal health.
Quality Ingredients
Our customers can be assured of both purity and potency in every Jarrow Formulas product. We evaluate the purity, strength and composition of all ingredients and only work with raw material suppliers that follow the same Current Good Manufacturing Practices (cGMP) we do.
Our Science
Other Products You May Like: