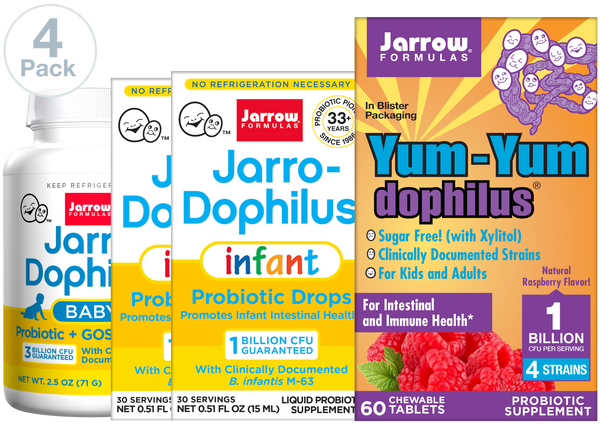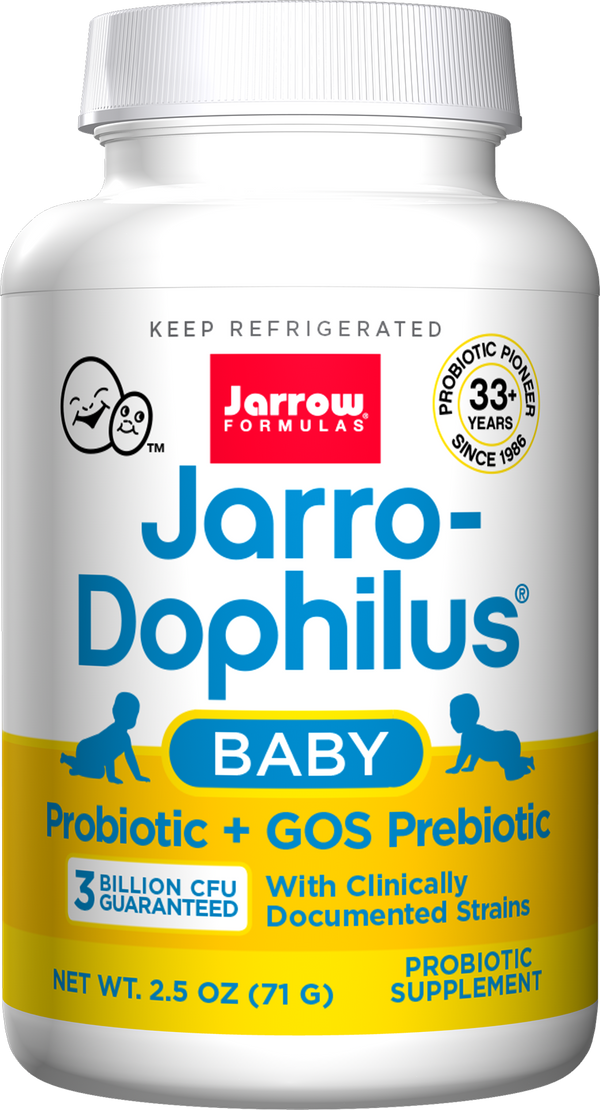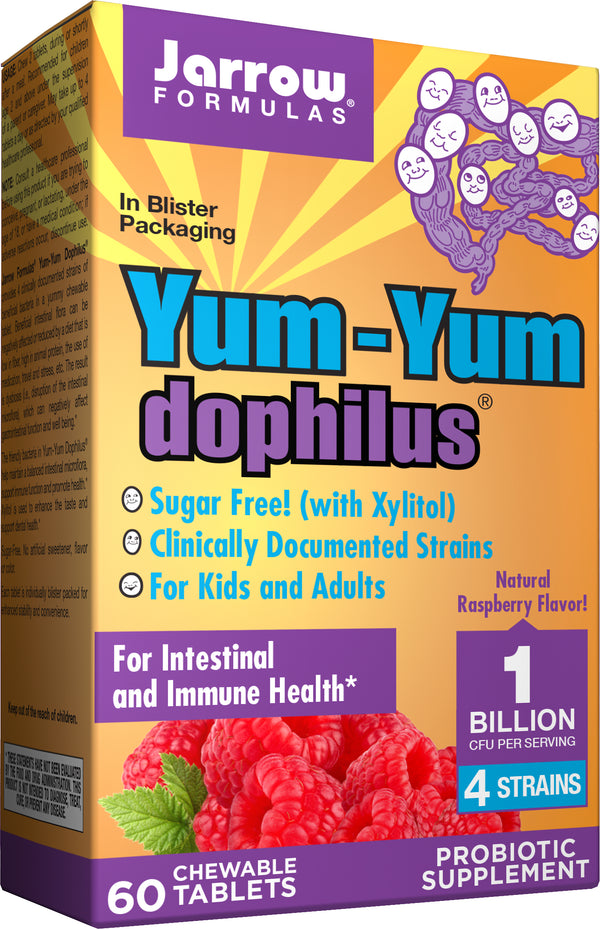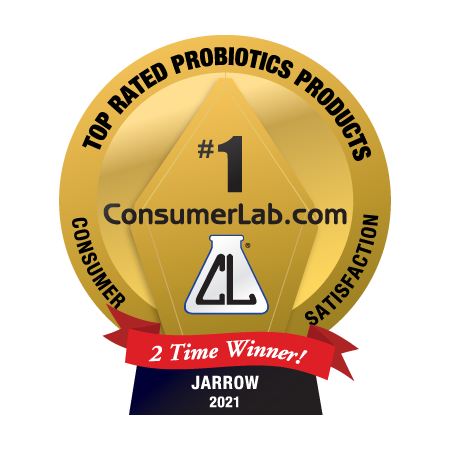 SUPPLEMENT FACTS

Serving Size: 1/4 Teaspoon (1 g)
Proprietary Probiotic Blend
B. breve M-16V, B. longum BB536, L. casei R0215, L. rhamnosus Lr-32, B. bifidum Bb-02, B. lactis BI-04 ††
GOS Complex (Source of GalactoOligoSaccharides)
Tapioca starch and vitamin C (antioxidant).

Contains: Milk and soy (in trace amounts).

No wheat, gluten, egg, fish/shellfish, or peanuts/tree nuts.

† Minimum 3 billion viable cells at time of consumption, under recommended storage conditions and within Best Used Before date.

NOTE: Color of product naturally varies from white to tan.
About Early Development Bundle

3 Probiotic Products For Kids of All Ages Jarro-Dophilus® Baby + GOS A Multi-Strain Probiotic Formula That Includes the Dominant Intestinal Species Found in Infants (Bifidobacteria). Jarro-Dophilus® Infant Clinical Studies Have Demonstrated that the B. Infantis M-63 Strain Helps Establish a Healthy Microbiota in Infants and Young Children* Yum-Yum Dophilus® Natural Raspberry Sugar-Free, Chewable Synbiotic (Probiotic Plus Prebiotic) That Contains 4 Clinically Documented Strains of Beneficial Bacteria*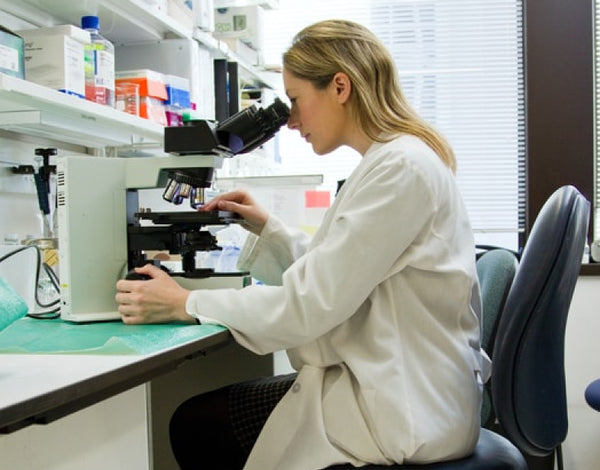 Superior Science
Our staff of scientists leverage expertise from researchers and institutions worldwide who study products and ingredients, and how they work with your body. By supporting scientific research and funding studies, Jarrow Formulas® maintains superior science as the guiding principle in all it does.
Smarter Formulas
Our formulations are carefully crafted and informed by strong scientific research. Jarrow Formulas' products therefore have the potential to support and promote optimal health.
Quality Ingredients
Our customers can be assured of both purity and potency in every Jarrow Formulas product. We evaluate the purity, strength and composition of all ingredients and only work with raw material suppliers that follow the same Current Good Manufacturing Practices (cGMP) we do.
Our Science
Early Development Bundle pairs well with: